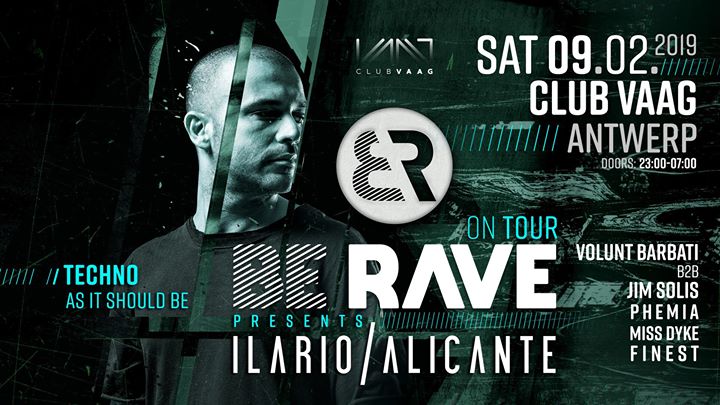 Be Rave presents Ilario Alicante
Techno is what we preach. Our story is told by each. Hail to the technosound...

The sound of the underground!
Be Rave guides you through a vague night that touches your Techno-heart.

Join us for Be Rave at Club Vaag with Ilario Alicante, Volunt Barbati b2b Jim Solis, Phemia, Miss Dyke and Finest for a night of Techno as it should be!
Ilario Alicante
Volunt Barbati b2b Jim Solis
Phemia
Miss Dyke
www.beachland.be
www.clubvaag.com
Search Hotel
---
"Be Rave presents Ilario Alicante" Event announced by : BeachLand PRO