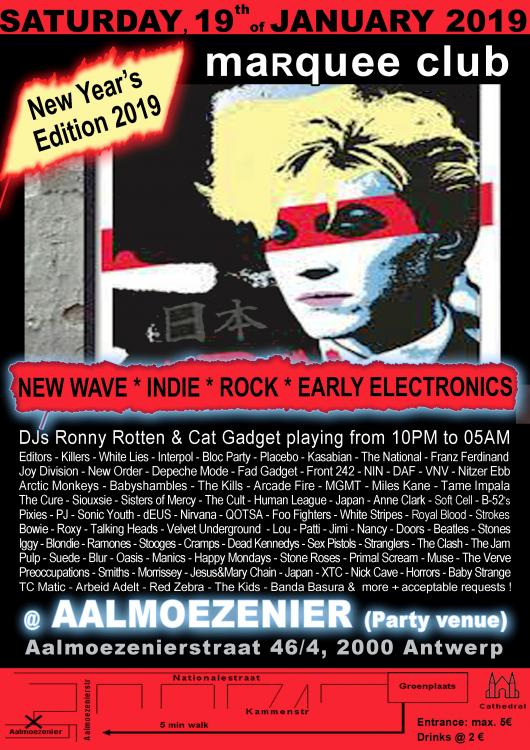 marqueeclub New Year's edition 2019
46 Aalmoezenierstraat, 2000 Antwerpen (BE)
New Wave, Indie, Rock & Early Electronics
This popular altern,alternative party already exists more than 13 years and is still cooler than ice cream. DJs Cat Gadget & Ronny Rotten mix the best original new wave, indie, rock & early electronics with much love. The cheapest entrance ! Beer, wine & softs are 2 €. The best music, a great atmosphere and beautiful people in a legendary Rock 'n Roll venue.
Cat Gadget & Ronny Rotten
Be the first to show that you go there.
www.denaalmoezenier.be
Search Hotel
---
"marqueeclub New Year's edition 2019" Event announced by : Rudy Vraert